Donuts: The Perfect Valentine's Day Gift
Valentine's Day is approaching fast, and you know what that means: it's time to get your sweetheart something sweet. With holiday catering from MyShipleyDonuts, you can't go wrong.
In fact, donuts are the perfect Valentine's Day gift. Read on to learn more.
Donuts are the Perfect Valentine's Day Gift
Go beyond the cliche flowers, teddy bear, and box of chocolates this year. Doesn't your partner deserve something spectacular? Of course they do! So shake it up this year by getting them donuts from MyShipleyDonuts.
Choose from all the delicious flavors you've come to know and love at MyShipley Donuts, as well as our limited time Valentine-themed donuts.
The History of Valentine's Day
Valentine's Day is celebrated annually on February 14. Today it's a celebration of love, filled with cards, candy, stuffed animals, and romantic dinners, but do you know where it came from?
Valentine's Day is also known as Saint Valentine's Day, or the Feast of Saint Valentine. While it's not technically a public holiday, it's still celebrated pretty much across the globe.
There's some mystery surrounding the origins of Valentine's Day, but many say it started with Saint Valentine himself.
Who is Saint Valentine?
There are actually three different Saint Valentines, according to the Catholic Church. All three of these men were martyred. One story shows Valentine as a Roman priest during the third century. Emperor Claudius II decided that single men made better soldiers than married men, so he outlawed marriage for young men. Valentine, outraged by this injustice, purposely defied the emperor and continued to marry people in secret.
---
Valentine, outraged by Claudius' unjust law, continued to perform marriages anyway, in secret.
---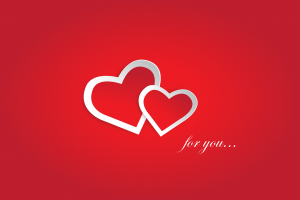 According to legend, Claudius discovered what Valentine was doing and immediately sentenced him to death. He allegedly restored sight to his judge's blind daughter – who some stories say he fell in love with. She reportedly visited him in prison, and before his execution, gave her a farewell letter, signed "Your Valentine."
Other stories claim he was a saint who helped Christians escape Roman prisons, where they were often tortured.
Valentine's Day is celebrated on February 14, which some say was the execution date of St. Valentine. Still, others claim that the date was an attempt by Christians to "Christianize" the pagan holiday of Lupercalia. Lupercalia was a pagan fertility festival celebrated on February 15, and was dedicated to Faunus, the Roman god of agriculture, along with Romulus and Remus.
---
Fun Fact: St. Valentine is also the patron saint of beekeepers.
---
Lupercalia was eventually outlawed in the 5th century, when Pope Gelasius officially declared February 14 as Saint Valentine's Day.
However, it wasn't until later that the day actually became associated with romantic love.
Order Holiday Catering from MyShipleyDonuts
---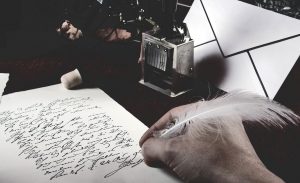 How did Valentine's Day come to be about love?
Some scholars think that Geoffrey Chaucer is responsible for the idea. Through the 14th century, traditional courtly love was very popular. In fact, no record of Valentine's Day celebrations exist prior to 1375, when Chaucer wrote a poem in "Parliament of Foules." In this work, he linked courtly love with the St. Valentine's feast day – something that had never been done before.
"For this was sent on Seynt Valentyne's Day / Whan every foul cometh ther to choose his mate…"
In addition, French and English believed that February 14 marked the beginning of birds' mating season.
Written valentines didn't become a thing until about 1400. The oldest known valentine in existence was a poem written in 1415 by Charles, Duke of Orleans. He wrote it to his wife while imprisoned in the Tower of London after the Battle of Agincourt.
In the letter, it says "Je suisdesja d'amour tanné, Ma tres doulce Valentinée…"which translates to "I am already sick of love, my very gentle valentine." The poem reads as follows:
I am already sick of love,
My very gentle Valentine,
Since for me you were born too soon,
And I for you was born too late.
God forgives him who has estranged
Me from you for the whole year.
I am already sick of love,
My very gentle Valentine.

Well might I have suspected
That such a destiny,
Thus would have happened this day,
How much that Love would have commanded.
I am already sick of love,
My very gentle Valentine.
Charles ended up writing her 60 different love poems over his 25-year imprisonment.
Order Holiday Catering Now from MyShipleyDonuts!
Now that you know the history of Valentine's Day, it's time to start planning. This Valentine's Day, treat your sweetie to something sweet: delicious, fresh donuts from MyShipleyDonuts.
Whether you're in need of holiday catering for a Valentine's Day party, want to treat your coworkers to a holiday breakfast, or simply want a sweet gift for your partner, donuts are the perfect way to say, "I care." Click the button below to order online now!
Donuts: The Perfect Valentine's Day Gift | MyShipleyDonuts – Houston, TX[:]